Description
Give some Faulty fun to friends or family - a gift which includes lashings of laughter, huge spoonfuls of spontaneity and plenty of participation along with a three-course meal.
Gift Vouchers are valid for 12 months and can be redeemed by the recipient on a date of their choice for performances of the show in London. A Peak Voucher can be redeemed at any performance Thursday-Sunday. Off-Peak Vouchers can be redeemed for any Thursday evening performance or for a Saturday/Sunday matinee.
CORONAVIRUS (COVID-19) - London update 2 February 2021:
We have not been provided with a specific date from Government as to when we can reopen. However, we're hopeful that we'll be back around early May-ish. With our vouchers valid for 12 months from purchase, we recommend that you pick up one of these at the moment (instead of booking for a specific date) and you'll be able to book for a date of your choice as and when the time comes!

We have worked non-stop with our hosts at Radisson Blu Edwardian Hotels to ensure that our West End venue is COVID-secure to the highest level. Please do not try to call our customer service line: this is still closed temporarily. However, our customer service email is open for enquiries: customerservice@imagination-workshop.com, or you can still get in touch by contacting us on social media.
Thank you so much for your understanding and patience - and we look forward to seeing you again soon. Keep safe!
Venue Details
Radisson Blu Edwardian Bloomsbury Street and Kenilworth
9 Bloomsbury Street, London, England, WC1B 3QD, UK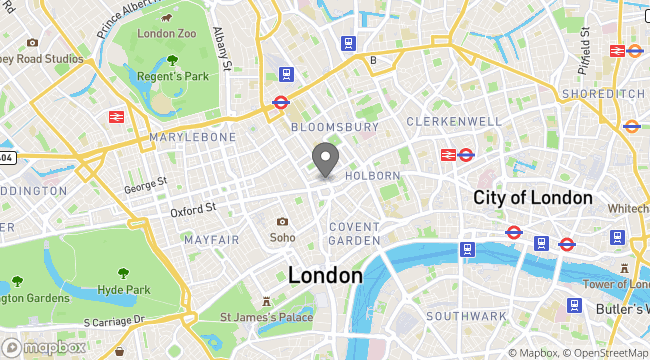 Interactive Theatre International
Welcome to Interactive Theatre International! ITI specialises in producing and touring interactive, highly improvised theatre shows, whether devised by the company itself or by others. Our forte is comedy, and our audiences wide-ranging – from young children to centenarians… even people who 'don't like theatre'. Our venues vary too, from fabulous arts centres and black box theatres to restaurants and hotels… pretty much any space can be made suitable to any of our shows. Cue laughter!